TRIBUTE TO : Alvar Aalto, Ron Arad, Francois Azambourg, Edward Barber & Jay Osgerby, Francois Bauchet, Marc Berthier, Max Bill, Ronan & Erwan Bouroullec, Andrea Branzi, Achille Castiglioni, Matali Crasset, Pierre Charpin, Joe Colombo, Michele De Lucchi, Design Gallery Milano, Florence Doléac, Marie-Christine Dorner, Sylvain Dubuisson, Nathalie Du Pasquier, Olivier Gagne, Garouste and Bonetti, Konstantin Grcic, Alfredo Haberli, Jaime Hayon, Arne Jacobsen, Hella Jonguerius, Harri Koskinen, Shiro Kuramata, Ross Lovegrove, Enzo Mari , Ingo Maurer, Alessandro Mendini, Jasper Morrison, Marc Newson, Philippe Nigro, Dieter Rams, Aldo Rossi, Richard Sapper, Timo Sarpaneva, Borek Sipek, Ettore Sottsass, Philippe Starck, Roger Tallon, Tusquets Blanca Oscar, Martin Szekely, Tapio Wirkkala, Sori Yanagi
«Design of the year '80 has today" A plural and singular collection by Sabine Sautter
For 30 years, these objects of designers and architects have seduced, enthused, dazzled, comforted, accompanied... Sabine Sautter.
As part of the 20th anniversary of Design Fair Paris X Les Puces du Design, we are happy, and proud, to welcome the plural and singular collection gathered by Sabine Sautter over the last 30 years and thus making accessible to all, 250 designers and architects objects that are exhausted, out of production or hard to obtain...
With this personal way, for the gallerist, to pay tribute to the community of designers and architects who, from the eighties to today, have been witnesses of creativity on a daily basis; we will also allow you to enter the intimacy and subjectivity of the choices of a collector with a sensitive and expert look.
These objects, which can be complex, useful, universal ... are always, according to her words, «Just and emotionally charged (...) They speak of civilization and culture, savoir vivre and well-being (...) They combine the latest research and innovations, sustainable materials, attachment to the environment and the most demanding know-how. They have been created, designed and manufactured in collaboration with the greatest contemporary design brands, industrials and / or artisan with a special attention to the designer's vision and requirements.
Among these treasures, you will discover limited series and objects that are no longer edited, like these 4 examples: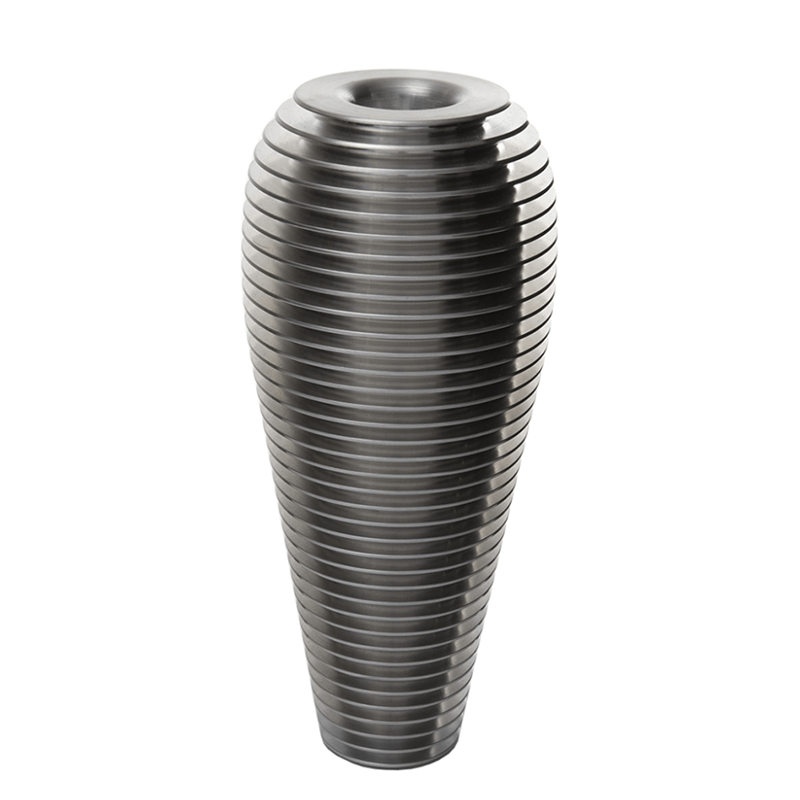 « Amnesia » Vase - Design Andrea Branzi
Date of creation: 1991 / Limited edition 50 copies / Here no 7/50 / Publisher: Design Gallery Milano (Italy) / Out of stock / Dimensions: diam. 13 x ht 28,5 cm / Material: turned aluminum
The «Amnesia» vase, produced in limited series, A42 by Andrea Branzi. Andrea Branzi declared in 2009 to the Journal Libération «Facing the «ugliness» of today's world, I am driven to change it by starting with its smallest components, household objects, superfluous products, functional micro-projects.» In this process, vases have a recurring place in his work and this vase Amnesia, produced in limited series is one of the expression : «To know how to add a gift to what exists, a flower is really fundamental. We need this kind of attention, innovation, generosity (...) »Andrea Branzi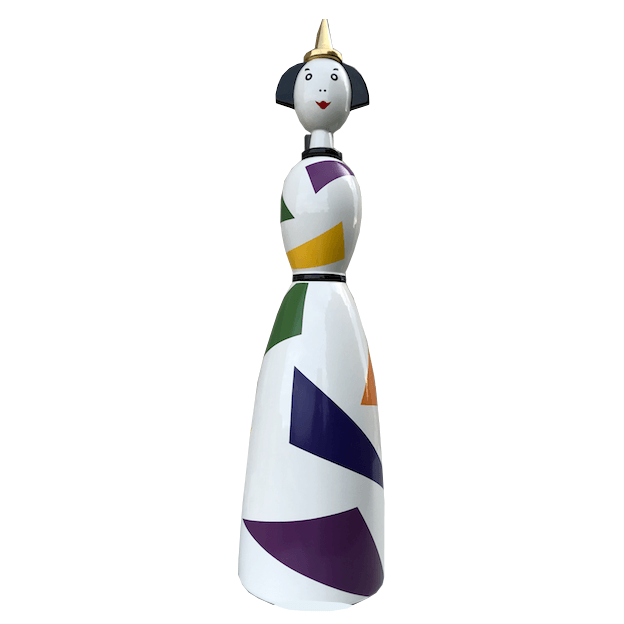 Sculpture «Anna Harlequin» - Design Alessandro Mendini
Date of production: 1999 / Editor: Alessi (Italy) ref. AM51 / Limited edition of 99 copies (+ 9 artist proofs) / Part number: 35/99 with signature / To date: drawn out / In ceramic / Dimensions: ht 120 x diam 30 cm
Alessandro Mendini (1931-2019) is unjustly unknown in France. He is indeed one of the leading innovators of Italian design and, «for several decades, he is the authoritative reference - directly or indirectly, by affinity or contrast - of creative production and international reflection» (Raffaella Poletti - www .domusweb.it, April 17, 2018). His sculpture Anna Harlequin ceramic, illustrates his rehabilitation of the decor, especially when he says: «The decorated object meets its function but it transmits something else, which escapes the function as well as the theory, and which does not concern more than the immediate emotion».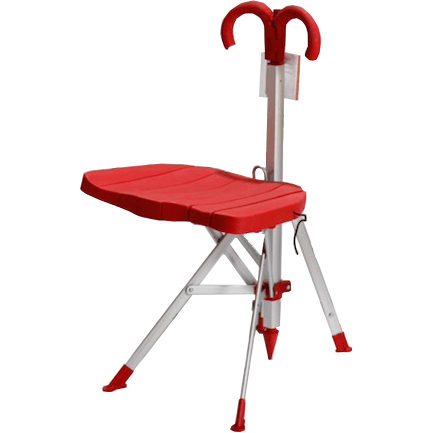 «Umbrella» Chair - design Gaetano Pesce
Date of creation: 1995 / Editor: ZeroDesigno (Italy) / Production output in 1999 / Material: anodized aluminum, propylene / Dimensions: prof. 49 x l. 45 open chair x ht 181 cm
Gaetano Pesce is a major figure of Italian design since the '60s. His «Umbrella» chair is away from Modernism where beauty is born from functionality and is enriched with an artistic value and humor. Thus this foldable and light chair has, at first sight, the appearance of an umbrella and is transformed into a seat by simply pressing on a button.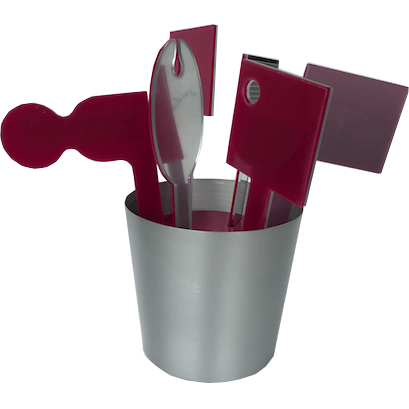 Self-vase - design Matali Crasset
Date of production: 2002 / Publisher: Deknudt Decora (Belgium) / To date: sold out
«Self-vase» has been designed by Matali Crasset at the request of Deknudt Decora, as part of Reflect! 2002. For the French designer, the mirror is something that belongs to the past. «It's not something useful, because I do not think that the knowledge of the body passes by its image.» It is in this state of mind that she proposed «a pot full of hand mirrors/flowers as many ways to look at yourself» as the label of this object specifies.
250 OBJECTS OF DESIGNERS AND ARCHITECTS FOR SALE - 14 > 17 NOVEMBER 2019
Archetypal forms, ergonomic and reassuring functions, born from an original design, all these objects express themselves beyond borders and particularisms and build a universe at once anchored in everyday life and open to the infinite and the imaginary ...